our SERVICES
See our services
TRANSPORT
We specialize in the transport of sea containers of all kinds: 20 ', 40', 40 'HC, RC, 45' ', mainly from ports such as Hamburg, Bremerhaven, Rotterdam and Antwerp throughout the European Union and Switzerland, which we have been operating since 1995 operate successfully.
CONTAINER RELOADING
We have two Reach Stacker and two reloading bases (Buczek and Myszęcin).
RENTAL of the LOW-FLOOR TRAILER
Possibility to rent a low-floor trailer for transporting trucks, agricultural machines, etc. We also offer complex transport.
Container weighing – SOLAS directive
Using a certified weight, you can weigh the container in accordance with the EU SOLAS directive.
About us
Transport of sea containers
Always to the goal... ...always on time
The company "T Y L U Ś- Tr a n s p o r t" based in Buczek, 40 km from Łódź, provides services in the international transport of sea containers since 1990. As a modern company, we operate according to the requirements of the modern market. Our advantage is many years of experience and qualified and competent team using English and German and Russian.
our team
Meet our team and contact us

Kamila Galus
Forwarder
E-mail: kamila.galus@tylus.pl
Mobile: +48 692 444 343

Edyta Józefiak
Forwarder
E-mail: edyta.jozefiak@tylus.pl
Mobile: +48 692 444 341

Grzegorz Chrzanowski
Forwarder
E-mail: grzegorz.chrzanowski@tylus.pl
Mobile: +48 692 444 348

PRZEMYSŁAW TYLUŚ
Fleet Manager
E-mail: przemyslaw.tylus@tylus.pl
Mobile: +48 692 444 329

Artur Tyluś
SOLAS Verwiegung
E-mail: artur.tylus@tylus.pl
Mobile: +48 692 444 344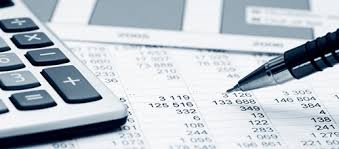 Dorota Jaskólska
Fahrerabrechnungen
E-mail: dorota.jaskolska@tylus.pl
Mobile: +48 692 444 342